Home » Posts tagged 'online'
Tag Archives:
online
BBC Radio is finally joining the move to be digital first. If, like me, you have Sky TV you'll have seen the trails for a few years now pushing the fact the channels make some of their programmes available online first.  Audiences like control and this seems to be a good way to give it to them. Netflix lets audiences blitz their way through entire series of shows in one go, whilst broadcasters have traditionally made listeners and viewers wait a week for the next episode to roll around
The BBC's Head of Speech Radio Multiplatform Andrew Caspari, writes about the rationale in his BBC Blog:
From now you can go online and hear a selection of our programmes before they have been on the radio. This means more listeners will be able to get the programmes they want as soon as they are aware of them and listen wherever and whenever they want irrespective of the radio schedule.
The BBC has long realised that investing in programmes that listeners can miss is not the way forward, especially when those listeners are paying a licence fee. The iPlayer and iPlayer app have made radio portable and totally on-demand, letting listeners catch-up wherever they are. This next step means listeners can move forward in time on selected shows. Online First is about putting listeners in charge and recognising that listeners might want to listen to that next episode now, or listen to a whole series in one go. For example, the daily WW1 drama 'Home Front' will make an entire week's worth of programmes available on Monday morning from next week. So, a listener can break their link with the schedule and listen to 5 programmes in one sitting.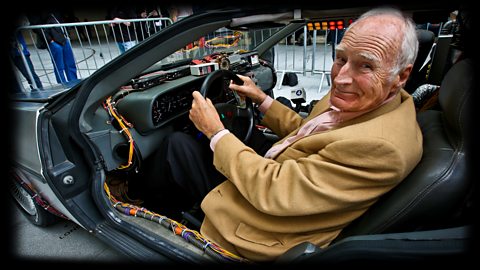 The way we listen to the radio is changing. Listeners are listening online and radio must compete for ears with on-demand audio like podcasts and this seems to be a reflection of this. Shows will roll out across speech formats on Radio 4, 5Live, 6Music and Radio 2 (full list).  In 2014 Ofcom reported that 5.9% of digital radio listening was online or via an app. I can only see this as growing and the lessons learnt from the past suggest that broadcasters need to be ready with content when the listeners get there. Producers can't sit still these days, they need to put content in front of listeners in the format they want and in timeframe that works for them. This means getting it online fast and leaving it there for as long as you can. Obviously, the BBC has a job to do working with rights holders but this will take time. It will be interesting to see how this goes.
I'm using this blog again to throw out some early ideas for an academic article. The subject this time is Apple's attempt at creating a radio station: Beats 1.
Launched in June this year Beats 1 seemed to be an odd step for Apple. Whilst the front page of iTunes promotes music, podcasts and movies Apple has so far stayed out of the content business, but then remember that it's first instinct with iTunes was to let users make their own way. By running a music download store Apple realised they could sell the product and the music to fill it. In other words they were selling an experience. To some extent that's what they are doing with Beats 1.
I'm not alone in noticing the difference between Beats 1 and other radio station. Being global it means that those traditional notions of breakfast, drivetime and evening are redundant. Listening to Beats 1 you could be excused in thinking you were listening to late night Radio where John Peel, Zane Lowe and now Annie Mac built the "Ratings by day, reputation by night" ethos of Radio 1. At Beats 1 it's always night somewhere. Of course ratings only matter if you're trying to sell airtime to advertisers or persuade government of your public value. Neither of things apply to Beats 1. They don't sell airtime. Commercial radio sells products made by other people and the music (usually) is the means to make sure enough people hear those messages enough time. At Beats 1 the music is the product. Music that can be bought in the iTunes store but more significantly streamed for 10 quid a month on Apple Music. Hey, if you like the track enough the whole album is a few clicks away. Of course, it's not unique. There's much here that reminds me of Amazing Radio.
Beats 1 exists as a gateway to Apple Music. You can listen live for free but if you want to listen again, stream more music and make use of the sharing features you need to pay. Apple could have used a Netflix model and tracked play data from Apple Music (they may do this but nobody's reported it) but they decided to use humans instead. Famous humans. Famous humans who famous musical humans like talking to and respect. Humans who know music. People like Zane Lowe and Elton John. In effect Beats 1 becomes the coolest radio station in the world. It seems to go against the grain, as places people at the centre of the process at a time when radio leans on tight formatting. Of course, as you might expect it's not that simple. The playlist is still pretty tight as reported in this article in Billboard but it's still miles away from your local Capital or KIIS. Generally, though, the DJ's curate their own music and with repeated shows the data might be a true reflection.
This curated approach is not new and is often advocated as the alternative listeners really want. There's much written about this, not least in academic circles. For example the report here from Tim Wall and Andrew Dubber. There's no one format here, with shows veering from one genre to another, in traditional commercial radio this would be format suicide.
There's much here that sounds like community radio and to some extent that's what they are doing – making a community. A global community of music fans, united by the Church of Jobs. Steve that is. You can see this in the advert above. A mix of people, putting in earbuds and hitting play. Notice they start alone but soon gather friends, all dancing (or running) to the same beat. To me this is part of what Apple is trying to do here, build a community around their products. The iPhone is branded as more than a phone. It's a social tool. It's a gateway to experiences and a means to share those experiences with the world. Of course this takes on a whole new dimension with stories this week that Apple are looking to follow Amazon and Netflix into making movies and TV shows.
Apple was always a technology company, in the same way that Amazon was always a retailer. But, when you start making devices it starts to make sense to make the content to fill them. You sell other peoples stuff, or you could make your own stuff and make people come to you to see it. If you want to watch Clarkson in 2016, you'll have to go to Amazon. The BBC won't have it. Neither will Sky or Netflix. What makes Apple Music interesting is that Apple have already confirmed that it will also be coming to Android before the end of the year. So, it's not a lure to make me buy an iPhone. It's going to stand alone and fight Spotify, which is where the battle is. It sounds like radio but it's not about radio. I doubt Apple will be buying up transmitters or adding to DAB multiplexes or satellite radio services. It will keep it online, where it can build an avoidable link to the paid-for elements of Apple Music.
I've a few interests here. There's much that is interesting about a format where presenters and producers are empowered. Of course they can do this because the mode of listening is different. People might listen in their car, but I doubt it will be the soundtrack to any factory floors. It's a different format because it's aim is different. It might the shape of things to come, but probably isn't. It is however a positive for radio and radio talent. I'm not sure there's going to be defining conclusions here, but I'm enjoying the thinking and the reading. No doubt I'll post more at some point.

There's been a lot written about Podcasting over the past few months, partly on the back of shows like Serial but also after projects like Radiotopia smashed their kickstarter goal. Podcast content is getting better, and listening is on the up. It's been a steady growth, but one that only now seems to be making a mark. There might be a few reasons for that. The video above is about a development exercise at podcast start-up Gimlet Media  and gives an insight into the opportunities the smartphone brings. The thing about podcasting that made it so great, also held it back a bit. Whilst various people put together the parts that made podcasts work, they made those tools Open Source. Whilst Apple made a good go (probably the best) the experience hasn't changed much. What the video above shows is the suggestion that there could be a better way of listening, one that lets you be more social and dig deeper into content.
Originally podcasting was about pushing content out to computers in waves, with listeners stacking up podcasts on a computer until they got round to syncing up their iPods. This migrated onto phones, with content downloading overnight on home WiFi. In time this move again towards streaming, and this where things catch up with podcasting. As an on-demand medium it emerged ahead of Netflix, Amazon Prime and even YouTube. So, the ideas were there but the audience wasn't ready to engage and the technology was a bit clunky. Now the audience have shown they want more controller, and the tech has caught up.
As Ira Glass suggests in this interview, things have finally fallen into place
No. In fact, if anything, podcasts are like world music or soccer — one of those things where everybody is like, "next year is gonna be the big year when all of America is playing soccer!" [laughs] Although I guess at this point, a lot of America is playing soccer. But for over a decade, people have been saying, "Everyone's going to listen to podcasts!" — and no one ever did.
Finally, a lucky congruence of a bunch of new, really good podcasts, but also the fact that the technology has changed made for a lot of new people finally hearing podcasts. It used to be for you to listen to a podcast, you had to download it to your computer and then synch it to your phone — there are now all these ways where you basically get an app for your phone like Stitcher or the podcast app for iPhones. You push a button and say, "Oh,  I want this one," and then you have it on your phone and you can listen. It's super-easy
Apps like Pocketcasts, and the new Acast are making steps to change that. By making podcasts accessible they're reducing friction. By adding social sharing they can make the experience of listening more social. The latests version of TuneIn have sussed that, and soon the rest will catch up. We share photos of our lunch, tweet about TV shows, so why not press a button and share our listening? The lesson from Serial is that as many people heard about it from their social networks than the media.
The decrease in costs of mobile streaming, and the increase in coverage is another big step. Now everyone has the means to listen sat in their pockets, and as more car manufacturers add smart dashboards there's even more reason to look at podcasting as a real rival for our attention. No longer are listeners chained to the home or office wifi.
So, as the tools get better, and as producers start to take it more seriously then the conditions for podcasting look much better. Of course, we've been here before. In 2005 Odeo tried to create a platform, but in a pre mobile world they were probably a bit ahead of the curve. Equally, early networks like podshow were probably a bit ahead of the game. Audiences have caught up now, and the market feels more ready for the content. Podcasts are making money, and more importantly podcasters can earn a real living from their art. It seems that the recent attention on podcasting could be another fad, but equally it could an indication that the planets aligned – the audience are more open to it and the tools have got better. The next step will be to make it relevant.